Skiing down the precipice, feeling frost on your cheeks and the wind in your ears, being about to take the next arduous bend, you are trying to prove yourself how much a person like you can do. You are just an extreme professional of a modern way of life.

You take your constructive choices on a "to be or not to be" basis, the feature that characterizes you is the modern look on reality with a dose of extreme which we provide you with!
We know what to do to achieve maximum of available adrenaline circulating in your veins. We adapt ourselves to extreme way of life, we know what you need in dead end situations, that is why, we are here, by your side.
It is we who cause that sport brings more sensations with a pint of crazy fantasy. We are specially selected group of people designing clothing of extraordinary characteristics, the clothing which gives the feeling of a new style and class.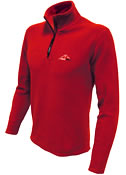 We assure great fun thanks to special material; our products breathe, protect against bacteria and cause that you will only hear about allergy. But this is not all - we, just like you, are familiar with extreme situations, that is why we know how to think in situations, in which the saying "dead end situation" is just a common phrase.

While testing our products, we are trying to include a neverending scheme of positive vibrations into reality, thanks to which the life has a spice.
We know what features our products should have, so that people can call them trendy & cool, we realize that by wearing the products adapted for obtaining maximum energy from the surrounding world, we show our true nature. And we are at the top - on the very top of the mountain called Rockner.